The Practice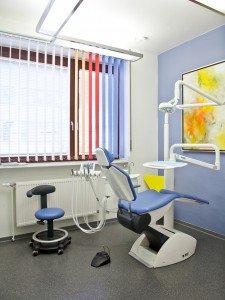 We value a friendly ambient so our patients can feel good and relax. Not only are the rooms designed in a friendly way, they are air conditioned because we would also like to welcome you to a comfortable and stress-free environment during the summer.
In order to contrast the medical efficiency and scientific thinking, we used original artwork from regional artists to decorate the office so you feel more relaxed. The waiting room is decorated by a wall-sized painting by Mo Magic (Berlin). Twelve oil paintings by Elsa Becke (Heidelberg) and three by Christiane Middendorf (Essen) are arranged in the offices to create an individual, strong atmosphere.
You will also find another small group of works by Martina Merz (München) at the reception desk.